Featured Cleaning Services
Heaven's Best Carpet Cleaning Summerfield NC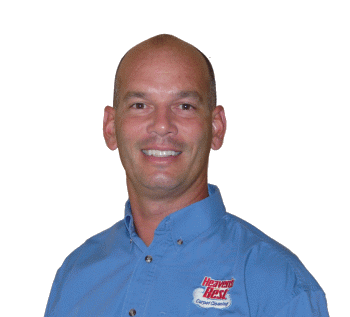 Heaven's Best Carpet Cleaning Summerfield NC is proud to be serving the following: Reidsville, Eden, Madison, Mayodan, Stokesdale, and Stoneville in Rockingham County.  We also serve Summerfield, Oak Ridge, and Browns Summit in Northern Guilford County.
We offer carpet cleaning, rug cleaning, upholstery cleaning and more! Our four-step carpet cleaning process gets carpets cleaner and they stay clean longer.  One of the best parts is that in about one hour after we leave you are back to your normal routine with clean, dry carpets. Yes, they really do DRY In ONE HOUR.  Once you experience the results of our meticulous attention to detail, we are confident that you will feel Heaven's Best is the best value around and the only carpet cleaning company you will ever need. Call us today to discuss with our technician which of our cleaning services meets your needs. We would be happy to answer any questions and help find solutions to any problems.
Mark Mariotti, Your Local Heaven's Best Carpet Cleaner
Heaven's Best uses a low moisture carpet cleaning process. Our cleaning solution is proprietary to Heaven's Best operators only. The solution is safe for families, pets, and environmentally safe. You will be surprised and delighted by the results.
Our customers love how fast the carpet dries and that we leave their floors feeling soft and smelling great.
When you schedule your carpet cleaning, rug cleaning, or upholstery cleaning with us, we give you a quote up front. We tell you the exact time we expect to arrive, and the amount of time we expect the job to take. Upon arrival, our clean-cut, uniformed technicians will walk with you and review all spots, stains, and areas of concern that require extra attention. We listen to you and let you know what results to expect. Before we start we review with you the exact price for the job. With Heaven's Best Carpet Cleaning Company, you can expect great quality and value.
Choos Heaven's Best Today
Dry in one hour!
Meticulous Attention to detail 
Carpets get Cleaner – Stay Clean Longer
Safe for Pets and Children
Eco-friendly
Professional results
Rhonda ★★★★★

★★★★★

★★★★★

We have used Mark, Heavens Best for years... very nice and genuine. Does excellent work! He will do everything possible to get the carpets cleaned to your satisfaction and liking.. would highly recommend!! One of the nicest people ever! Never judges on how bad your carpet looks... he just does the job to the very best of his ability!!
Sarah ★★★★★

★★★★★

★★★★★

Excellent service -- very happy with results. Carpet looked brand new and very little odor afterwards. My brother had used the service to clean our mothers home and I was very impressed and when I needed a cleaning I knew who to call.
Barbara ★★★★★

★★★★★

★★★★★

"My carpet was really dirty and stained. Heaven's Best got all the stains out and made my carpet look like new. It was dry in a short time, because it wasn't cleaned with water, but something much better."
Suzanne ★★★★★

★★★★★

★★★★★

Mark Mariotti has proven to us time and again to truly be an expert in carpet cleaning! He has extended the life of our carpets with his thorough, detailed attention. Always prompt, our carpets look like new and fresh each time. Highly recommend Mark Mariotti for all of your carpet needs!
Stephanie ★★★★★

★★★★★

★★★★★

Very personable. Fast but efficient. Great experience with this company
Angela ★★★★★

★★★★★

★★★★★

Carpet beautifully cleaned. Look like brand new. Reasonably priced service. Will use again.
Heaven's Best Service Area